ExpertBail is the bail bond industry's only true National Bail Bond Network. Comprised of a family of the most experienced and highest quality bail agents in the industry, ExpertBail helps you reduce the clutter in the bail marketplace and directs you towards a trusted, proven and experienced bail agent in a simple and transparent way.
Whether you know the city, jail or county, we can help you find your loved one quickly and easily and then make the transaction of getting them released on bond straightforward and hassle-free.
How do we do this? Expert Bail is backed by AIA, the oldest and largest family of bail bond insurance companies. With over 175 years of stability, trust and knowledge behind every bond written in the ExpertBail Network, our focus is on you and your loved one. Our mission is to not only meet the expectations of our customers, but to exceed them substantially. Just look for the ExpertBail Network logo and you can relax knowing that you are working with the best.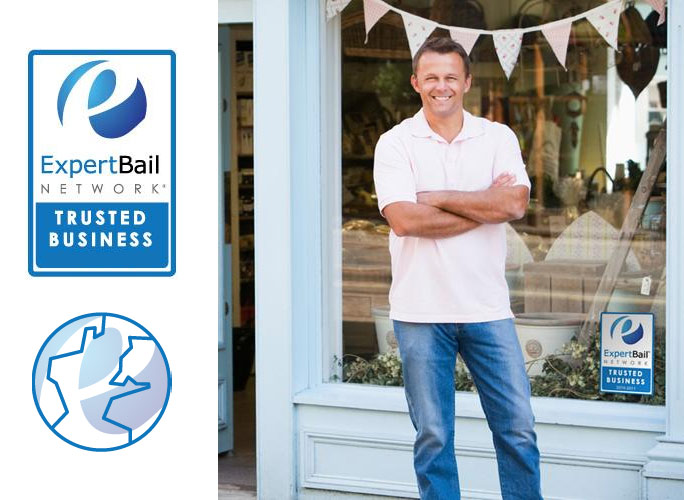 Who is ExpertBail?
ExpertBail Agents probably aren't who you expect. They don't have mullets or wear bullet proof vests. They don't run through alleys or jump over parked cars leaving a trail of destruction behind them.
ExpertBail Agents are professional bail bond agents who do their job better than the rest. They are committed to provide quality support to those in need and won't stop until their job is done and it is done right. At the end of the day, ExpertBail Agents are just like you. They are active members in their communities. They donate their time and money to local youth programs. They start non-profit organizations around important causes. They teach our children in the public school system. They work with local and national law enforcement. They are your neighbors, your advisors and your trusted source for help in what can be one of the most difficult times in your life.
ExpertBail Agents are a special type of bail bond agent. They must meet a strict set of criteria that will allow them to bear our brand. When you work with an ExpertBail Agent, you will be working with a bail bond agent who has the experience, knowledge and compassion you need. All of our agents have been thoroughly checked, examined, tried and trusted and we are proud to have them as part of our national brand. ExpertBail Agents are:
Experienced
Professional
Efficient
Responsive
Trustworthy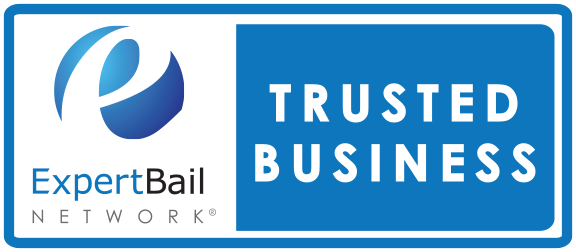 We invite you to learn more about our family of agents in our Agents Making a Difference Section.
Remember, when you need guidance and assistance in one of life's most unpredictable moments, make sure to turn to someone who truly cares. Make sure to turn to an Expert.
What is ExpertBail?
ExpertBail is the only true National Bail Bond Network. With bail bond agents in every state that bail can be written, the ExpertBail Network of Agents can service your needs no matter where you or the defendant is located.
We understand that seeking out a bail bond is not something that anyone ever plans for or expects. That's why we are here. We have obtained the finest bail bond agents and gathered them for you in our Network. Instead of pointing a finger in a phone book or drawing a name out of a hat, you can believe that ExpertBail is the most trusted resource for bail bonds in the nation.
Look for the ExpertBail Network "Trusted Business" Logo and you can relax knowing that you are working with the best bail bond agents in the country.
Why ExpertBail?
ExpertBail was created to separate the high quality bail bond agent from the low quality bail bond agent. It is our goal to change the perception of our industry by delivering at the highest level possible. We want to educate the public on how we support the criminal justice system and increase public safety. Not only are we setting the bar on how the bail bond experience should be, but we want to spread awareness about the positive side of bail bonds.
After years of being misrepresented by the news media, the movies and a few bad apples in the industry, we have finally had enough. Hollywood has made billions of dollars by positioning bail bond agents as delinquents, scumbags and criminals. This is not the case and we want to set the record straight. Bail agents spends a lot of time in jails and courtrooms, but this does not make them criminals.
When people run into life's unpredictable moments, we know they need comfort and direction. They need an expert to help them navigate the unfamiliar bail bond process. We are here to help.
ExpertBail is backed by AIA, the oldest and largest family of bail bond insurance companies. Learn more about ExpertBail's orgin.
Where is ExpertBail?
ExpertBail is everywhere. As the industry's only true National Brand and leading search site, ExpertBail has bail bond agents in every state that bail can be written. With a network of over 5,000 agents, ExpertBail is the best source for people to find the highest quality bail agents anywhere, anytime. It's as simple as entering specific search criteria based on zip code, city or county and a list of ExpertBail Agents that are closest to that area will come up.
While ExpertBail's coverage is everywhere, not just any bail bond agent can be an ExpertBail Agent. ExpertBail Agents are unsurpassed in the business and are committed to making the bail bond experience as simple and hassle-free as possible.
At the end of the day, you can rest assured that you are working with the most experienced and trusted network of bail bond agents nationwide.
Browse bail bond information by state below.