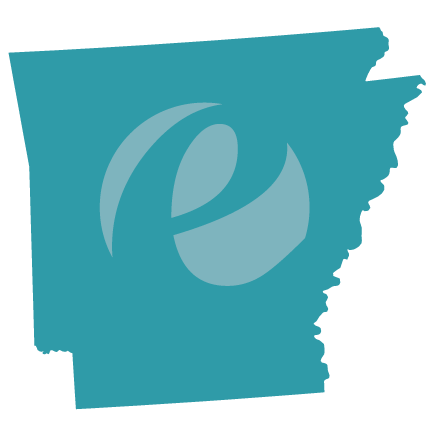 ExpertBail Bail Bonds in Arkansas
Thank your for visiting ExpertBail's Arkansas bail bonds page.  As you may already know, bail varies greatly from state to state.  The information included below provides a general overview as well as some important specifics regarding bail in Arkansas. This includes everything from State Statutes to rules of operation. Once you have reviewed this information, if you still have any questions whatsoever about how bail operates in Arkansas or how to find an ExpertBail agent in Arkansas, please do not hesitate to fill out the contact form above or call us directly at 800.938.BAIL (2245).
---
1. Applicable State Statutes.
ARKANSAS CODE (AC) TITLE 5 CRIMINAL OFFENSES. SUBTITLE 5, CHAPTER 54. (5-54-120 re failure to appear);
AC TITLE 16, PRACTICE, PROCEDURE, AND COURT SUBTITLE 6, CHAPTER 84 BAIL GENERALLY.
AC TITLE 17 SUBTITLES 2. CHAPTER 19. BAIL BONDSMEN [17-19-101 to 403].
2. Licensing Requirements for Agents.
A. TYPE OF LICENSE.
No one can engage in the bail bond business unless licensed in accord with 1.C. above. [17-19-201]

A licensee is a professional bail bond company or a professional bail bondsmen. [17-19-101(5)]
A professional bail bondsmen is an Arkansas(AR) resident who transacts business through the authority of a professional bail bond company. [17-19-101(6)] A bondsman must have a valid appointment from the company and a numbered power of attorney. [17-14-201(b)]
A professional bail bond company is a resident of an Arkansas firm, partnership, corporation, or foreign corporation authorized to conduct business in Arkansas. [17-19-101(7)]
An insurer is any company qualified to transact surety business in Arkansas [17-19-101(3)]. To write bail bonds, the insurer must be licensed as a professional bail bond company [17-19-201(6)].
Certain employees of a professional bail bond company who are employed for clerical, investigation, or administrative duties need to not be licensed. [17-19-201(e)]
B. Application [17-19-202]
Both the application for professional bail bondsmen or professional bail bond company application must be on forms provided by the Board. [17-19-202(a)]
The bondsman's application shall be accompanied with a power of attorney from the company for whom the bondsman will act. [17-19-202(6)]
The company's license application must be accompanied by proof that it is an Arkansas corporation or if a foreign corporation, that is registered to do business in Arkansas. Proof of its most recent payment of the annual franchise tax is also required [17-19-202(c)].
A company license fee is $1,000 [17-19-202(d)(1)].
An individual bondsman's license fee is $100 [17-19-202(d)(2)].
Fees are annual.
Each bondsman applicant shall provide three character references, fingerprints, background check as required to show good character and a trustworthy business reputation, no felony or moral turpitude convictions [17-19-203].
Each bondsman applicant must take and pass a written examination at a time and place determined by the Board and pay a non-refundable fee of $25 for an examination permit valid for 90 days. [17-19-204].

Completion annually of 8 hours of education in pertinent subjects [17-19-212] [17-19-404] except for bondsman 65 years or older licensed for 15 years or more [17-19-107].

A company applicant shall file with the Board an irrevocable letter of credit from an Arkansas chartered bank or a federally chartered bank in Arkansas. The minimum amount for company licensed before July 1, 1989 shall be $25,000, After July 7, 1989, the amount shall be $100,000. [17-29-205]
A license expires on December 31 following the date of issuance. It is renewed by filing a renewal application.
C. Regulatory Body.
The regulatory body is the Arkansas Professional Bail Bond Company and Professional Bail Bondsman Licensing Board comprised of seven members approved by the governor for seven-year term. [17-19-106]
3. Notice of Forfeiture [PC 1305-1308].
If a defendant fails to appear, the court may direct an order for the surety to appear at a date not less than 90 days nor more than 120 days of issuance to show cause why the bond should not be forfeited. [16-84-201(a)(1)(A)]
The 120-day period begins from the date the notice is sent by certified mail to the surety at the address on the bond. [16-84-201(a)(1)(B)]
After 120 days, the defendant has not been surrendered or arrested, prior to judgment against the surety, the bond may be forfeited. [16-84-201(d)]
4. Allotted Time Between Forfeiture Declaration and Payment Due Date.
The time period between the cessation of the 120-day period and the entry of judgment against the surety appears to be at the discretion of the court. The time period between the final judgment and payment also appears to be at the discretion of the Court.
5. Forfeiture Defenses.
If the defendant is returned or good cause shown for his failure to appear before judgment is entered against the surety, the court shall exonerate a reasonable amount of the surety's liability. [16-84-201(c)(1)]
If the surety apprehends the defendant or he is apprehended within 120 days of written notice, no judgment against the surety may be entered [16-84-201(c)(2)] with the exception of expenses for return of defendant not to exceed the face value of the bond. [16-84-201 (e)]
Surety can receive financial credit for expenses incurred to locate defendant. [16-84-201(f)]
No forfeitures shall be rendered if
Principal is physically or mentally disabled, is detained in jail or prison, or by federal authority beyond state or surety control. [16-84-203(a)]
6. Remission.
See above. There does not appear to be a specified period of remission wherein if the defendant is returned after final judgment the surety is exonerated either in whole or in part.
7. Bail Agent's Arrest Authority.
At anytime before the forfeiture of the bond, the surety can surrender the defendant to the jailer in the county where the offense was committed. [16-84-114(a)(1)] The surrender must be accompanied by a certified copy of the bail bond, [16-84-114(a)(2)] upon which the surety is exonerated [16-84-114(a)(3)].
8. Other Noteworthy Provisions.
Each company shall charge and collect from the defendant a non-refundable fee an additional $10.00 per bail bond which shall be collected quarterly and filed with the Insurance Commissioner no later than 15 days after the end of the quarter [17-19-111(b)(1) and (2)].
9. Bounty Hunter Provisions.
Nobody can represent himself as a bounty hunter or bail recovery agent in Arkansas. Only a licensed private investigator, a person under his direction supervision, a licensed bondsman from the state where the bond was issued, and sworn peace officers can arrest bail fugitives. Such persons must be at least 21 years of age and have no felony record. Bondsman must notify local law enforcement of his presence, the name and charges and suspected location of the defendant. Violation is a felony. [16-84-114]
Need immediate help with a bail bond?
Send a message below or call us now at (800) 938-2245.
Some popular cities where we serve Arkansas bail bonds are: Little Rock, Hot Springs, Fayetteville, Springdale, Pine Bluff, Texarkana