Charles Johnson is not just a bail bondsman in Richmond, Virginia. He is also a proud member of the Richmond Community. In fact some might even call him Santa. Why, you ask? Well, for the sixth year in a row, Charles and his cousin Ricky will be spearheading a convoy of cars and trucks (along with a police escort) that will parade through the streets of Richmond handing out toys to children and families for the Holidays. The great thing about the parade of toys according to Charles is that they never know the exact route they are going to take. The parade almost has a life of its own and just goes where it goes.
The entire team at ExpertBail is proud to call CJ and his team at Johnson's Bonding a trusted member of the network. Keep up the great work. If you would like to learn more about the parade and how to participate, visit www.johnsonscharities.com.
Check out the recent interview that CJ and Ricky did on Channel 6 News this morning. Click on the image below to go to the original story and watch the interview.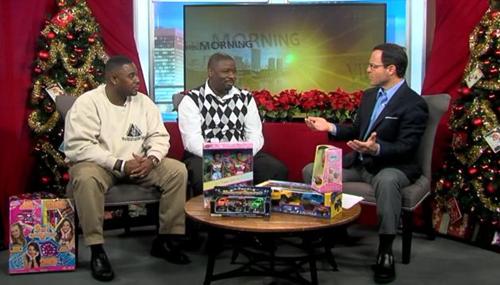 Original Story: VIRGINIA THIS MORNING: 'Christmas for Kids' Parade