Well "Selfie" wasn't the word of the year in 2013 for nothing.  Everywhere you look now on social media, it is hard not to see dozens of selfies being taken by people.  At what point will people realize that every picture you take of yourself and post online is one more chip away at your personal privacy. That is the topic of today's bail bond blog post.
Last week a DC man decided to turn himself into police.  Why? Because he decided to use his face and in the process forgot to use his brain…we'll explain this in a second.  Move the clock forward a couple weeks.  A woman was walking down the street when she was struck from behind by two men.  The two men grabbed her iPhone and ran away.  To be honest, the woman was very lucky that all she lost was a cell phone.  She did by the way get a really good look at her assailants.  A few days later, the woman opened up her computer and signed into iCloud (and no, this is not an Apple sponsored blog post, there just happens to be a lot of Apple products being used in this story).  This is where the story gets interesting.  Sitting in her iCloud account was a selfie of the guy that stole her phone.  According to the woman, "He had no idea what he was doing.  He was being a teenager.  He was taking a selfie."  We aren't sure if "being a teenager" is really a legitimate excuse, but we do agree with the woman as she ended her statement with "#yourdumb."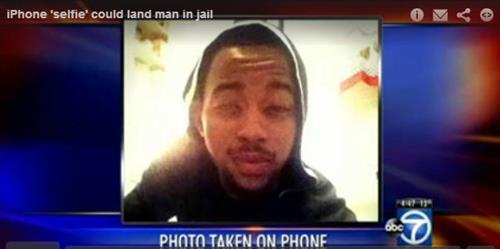 Apparently the young man couldn't take the pressure and scrutiny of having his selfie being out in the public eye, so he decided to face the music and turn himself in.  Read the original story below.
Original article: iPhone 'selfie' could land man in jail
Posted by: Eric Granof
Read one of the top ten bail bond blog posts of 2013:  Top ten bail bond blogs of 2013
Read yesterday's blog post: Police Payback: Social Media Justice Meets Criminal Justice
Learn more about ExpertBail? Why Should I Choose an ExpertBail Agent