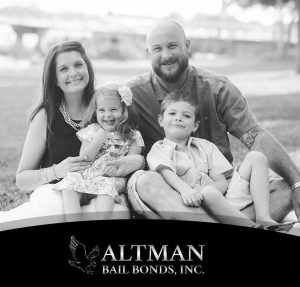 Being a bail bondsman in today's political environment is not an easy task, but Florida Bail Bond Agent, Tim Altman, still manages to keep his wits about him and his focus on the prize…his family and community. Tim lives in Lake County, Florida with his wife and two children. Tim also operates his bail business in Lake County, where he knows most of the people and families he helps each and every day. One thing many people don't realize is that most bail agents are just like Tim. They are small community business owners who both live and work in the communities they serve. And many of them are second, third or fourth generation bail bondsmen who are simply continuing the family business.
While Tim doesn't come from a long line of bail bondsmen, his 20 years of experience in the business provides him with a world of knowledge and experience that he uses every day to help his clients. But bail isn't all that Tim Altman is known for in Lake County. In additional to being a regular supporter and sponsor of youth sports programs in his community, he is active in a variety of other community programs including, Shop with a Cop (holiday youth program), SCARC (Sumter County Association for Disabled Adults) and a Veteran PTSD support provider. One could say that Tim doesn't just live in Lake County, but rather Tim and his family are Lake County, and they support their community in everything they do.
We are very proud to call Tim an ExpertBail Agent. You should be very confident knowing that if you are ever in Lake County, Florida and need help getting a loved one out of a tight spot, that there is a caring, knowledgeable friend in Tim Altman and Altman Bail Bonds at 420 East Alfred Street in Tavares there to help you.
---