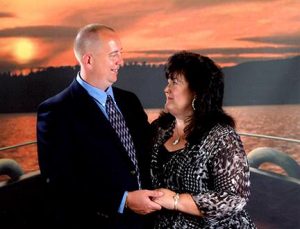 When you think about the power of teamwork, nothing better represents that statement than ExpertBail Agents Jeff and Paula Fuller of Jeff Fuller Bail Bonds. They are not only superb partners in bail, but they are even stronger partners in marriage. Former school teachers, Jeff and Paula seemed to always do things better together, whether it was selling cotton candy in the evenings to earn a little extra cash or selling bail bond services.
The Fuller's have always had a special connection; one that has always seemed to end with a positive result. Now Jeff might tell you that their success is based on his criminal justice training at Western Carolina University or maybe his Military Police Training while serving with the North Carolina National Guard, and Paula might tell you it's because he is with her, but we all know the truth... it is because they are in it together, as a team.
However, tackling the bail bond industry in North Carolina isn't the only thing they do well. They are also actively involved in their community. When the local elementary school needs help, Jeff and Paula are always the first ones in line. Whether it is funding for a new project or safety training for students, Jeff and Paula are committed to giving all they can back to the community that they work, live and play in.
So thank you Jeff and Paula for not only raising the bar as ExpertBail Agents, but even more, for setting the bar as good and decent people.
---