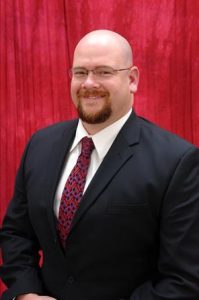 Stephen Owens has a Master's Degree in Business Administration with his undergrad in accounting and business. In addition, he is a volunteer fireman and an EMT of 13 years. Oh and did we mention that he is an ExpertBail Agent? Owens started college in the late 1990's with one intention, playing football. But as his college years were winding down and the reality of life struck him, he found himself in a place of uncertainty. It was at that time that he was introduced to Jan Jordan, a bail industry veteran in Oklahoma.
Stephen was so fascinated and intrigued by the bail bond industry and what it stood for; he told his wife that he was going into the career of bail bondsmen. Her reaction: "YOU ARE DOING WHAT?" She assumed that bondsmen were dirty, crooked and get bad people out of jail. It was then that he explained to her that the bail industry has a very negative perception and that he wanted to be a part of changing it.
It was in 2001 when Stephen started Owens Bonding Company. He learned early on that some of the negative perception of bail bondsmen was actually true. While his competition tried to sabotage his advertising, he stuck to his morals and ran his business by his own set of high standards: Treat people with dignity and respect and they will treat you with the same. His morals and high standards have paid off and made him one of the prominent bail agents in Kansas.
Today Stephen continues his efforts of raising the bar in the bail industry. Owens Bonding has 9 offices throughout Kansas, including Witchita, Kansas, 12 agents and 4 support staff. He is working to equip his offices and people working with him with the latest technology to make the paper intensive job of posting a bail bond easier. He also has started a clothing line with profits going to local charities. Stephen doesn't brag about his charity work, he looks at is as his duty to give back to the public. Stephen Owens is another example of what makes ExpertBail Agents the best at serving their communities.
---