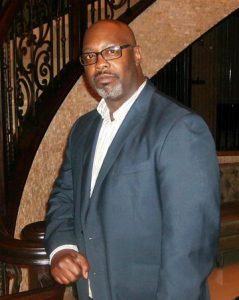 There are few things that can be as special as honoring your family…just ask ExpertBail Agent, Shawn Thomas. After tragically losing his brother to cancer, Shawn felt it was important to honor the memory and influence of his brother. Shawn made a personal pledge to himself and his family to refocus and live his life according to the tenets of his brother… hard work, integrity and a commitment to following your dreams.
Shawn has taken that pledge very seriously. He not only donates a portion of his profits from his bail bond agency, Barry Bail Bonds, to finding a cure for colon cancer, but he makes sure to play an active role with the youth in his community. A self proclaimed "knucklehead" as a child, Shawn knows the importance and impact a strong role model can have on a young man. For that reason, he is always available to talk and counsel the youth in his community, and more often than not, this includes the same people that Shawn provides bail bonds to.
Shawn also plays an active role in an organization called the Franklin Township Youth Initiative. He sits on the safety and education committee where he has organized a youth–focused police academy summer program for young adults (13-17) in his community. The program educates them on a wide range of topics and teaches them everything that has to do with law enforcement. Shawn understands the importance of law enforcement. Out of twenty licensed fugitive recovery agents in New Jersey, Shawn is one of them. He also volunteers his time once a week to help out with other youth programs in his neighborhood.
So the next time you find yourself in Somerset, New Jersey, stop and visit Barry Bail Bonds. Introduce yourself and stay awhile because Shawn is not just the kind of person you may need to know one day; he's the kind of person you want to know. Thanks for all you do Shawn. We are honored and proud to call you an ExpertBail Agent.
---