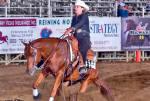 If you ask most people what they do for a living, you usually get the typical short answer: I am a postman, doctor, salesman, etc. But if you ask ExpertBail Agent, Margaret Shealy, you get an incredible story about family, commitment and passion…and yes, she is talking about her bail bond business.
Margaret didn't decide one day to go into the bail bond business; she was born into it. And when we say born into it, we really mean it…she has bail bonds running through her blood. A second generation bail bond agent, Margaret gives thanks and credit to her parents. Her father got into the business back in 1958 and her mother took over the business years later.
As Margaret explains, she has tough shoes to fill. Her parents approached the bail business with a passion and fervor that few others do. But as she explains, it was never about the money…it was always about the people. There have been times when Margaret has contemplated if the bail industry was right for her. She feels she can't just write bail for the money, it has to be right for the co-signers as well as the defendant. Even today, when describing the business, Margaret doesn't talk about bail; she talks about the people and the stories. She describes, "Everyday is different in this business. You never know who is going to walk in the door next and what their story is going to be about. That is what makes this business so great."
While bail is her business, Margaret's passion goes much further. She is an avid horse lover and has shown horses competitively for many years. She continues to live in and support her local community in every way she can. Most recently, she has decided to volunteer at a local surgery center.
Bail Bond Shealy's has earned a terrific reputation over the years that was set by her parents and she promises to maintain and protect. However, it's not that simple she states, "It has not always been easy to do the right thing, especially when some competitors are making it tough for you to stay in business with their unethical practices." Even still, ethics and principles shine through with Margaret.
We thank you for the passion, energy, ethics and principles Margaret. You are a great ambassador for ExpertBail and even a better ambassador for life. We are proud to call Margaret a Trusted Member of the ExpertBail Network.
---