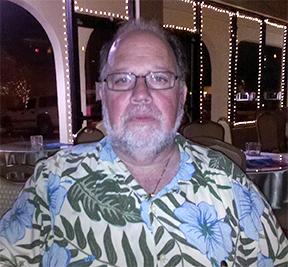 When most people think of bail agents, they think of big, strong, mean looking characters that look like they rolled right off a Hollywood movie set.  In fact, the last place you would ever expect to find a bail agent is on a ballroom dance floor. Well, that is where you can always find ExpertBail Agent, Larry Reinfeld. Self described as "short, fat and adorable," Larry definitely doesn't fit the bail agent stereotype, but don't let that fool you. Not only is he very good at dancing, he is a real professional when it comes to bail. With over 20 years in the business, Larry has always committed himself and his agency, Begel Bail Bonds, to ensuring that his customers are number one and service is everything.
Larry dances a few nights a week and has no plans on stopping anytime soon. In fact, his voice message on his cell phone is "he is either in the jail posting a bond or on the dance floor."  His latest passion is spreading the joy. Larry has taken his love of ballroom dance to the next level by volunteering to dance with seniors. The people he helps grew up on the swing and jive type of music; it is the music of their youth and no matter what, they will try to dance it when they hear it. "Some ladies have oxygen tanks, walkers and canes but still want me to spin them. They tell me 'don't let me go, but spin me!'" Larry truly values sharing his joy with others and we definitely value having him be part of the ExpertBail Network. So remember, if you're ever in need of a bail bond agent in Florida, (or a dance partner) be sure to call the Dancing Bail Bondsman… after all, how could you forget a short, fat, adorable, dancing bail bondsman? He can Waltz you out of jail!
Click on the link to view a video of the Dancing Bail Bondsman!
---