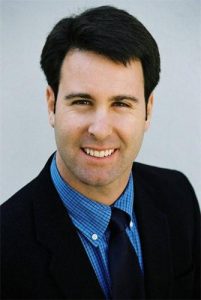 Having the ability to impact someone's life that may be headed down the wrong path is something that one Orange County ExpertBail Agent prides himself on. When a young man or woman finds themselves in trouble and their family or friends go to Jason Meyerson's Bail Bond Professionals office in Tustin, CA where they learn they have options in helping their loved one. While Meyerson advises the parents, friends, etc. about the responsibility associated with signing as an indemnitor on a bond, he also takes the opportunity to send a strong message to the young person who is being bailed out. By sitting down with the defendant and the indemnitor together, Meyerson is able to try and provide a little wisdom to the young person through explaining the details of their release. By informing all the parties involved about the consequences of not meeting the obligations of the bail bond agreement (i.e., if they continue to get into trouble) the indemnitor can call him and tell him they no longer want to be liable for this bond and he will pick up the defendant and put them back into custody. This candid and educational approach sends a very powerful message to the defendant. Understanding the conditions set for them and what happens if they violate them, young adults can be essentially "scared straight" and have their eyes opened toward what it takes to be a responsible adult. Parents are empowered by this approach and over the years Meyerson has helped many young men and women find the right path.
Getting into the bail bond business for Meyerson came out of a lifelong friendship with someone who was in the bail business. Meyerson grew up in Los Angeles but moved to Monterey, CA in 1991 to work in the cycling industry and race bicycles. After his first child was born he accepted a job in Newport Beach and moved to Orange County. Out of a desire to become a business owner and a strong entrepreneurial spirit, Jason began working and learning the business from his friend Chris Kiperman. They worked together for two years before forming a partnership. Today, Kiperman and Meyerson each own a Bail Bond Professionals office, with Kiperman in Los Angeles and Meyerson in Orange County. These partners share a unique "hands-on" business model, treating their indemnitors and defendants with dignity, respect and a personal touch that larger businesses generally fail to provide. This model has worked well for them as shown by the amount of referrals they receive.
Meyerson also serves as the Vice President of the Orange County Bail Agents Association and is very active in supporting local groups in his community, including the Santa Ana Community Center and the Tustin Police Department. Meyerson's entire organization is committed to playing a positive role in the community and participating in events and fundraisers supporting schools and other charities throughout the city. Having an impact on young lives is all in a day's work for this ExpertBail Agent.
---