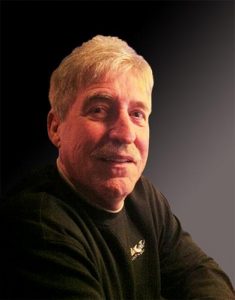 James Peach has lived in Southern Ohio his entire life and growing up in a small, tight-knit community has been something that is very special to him. Jim graduated from Ohio University in 1977 and in 1984 he was at the "right place at the right time." He met bail bond agent Don Shury, who took him under his wing and Peach Bail Bonds was soon born. The two formed a devoted partnership and worked closely together for the next 23 years.
Everyone in Southern Ohio knows Jim and all consider him a friend. He is always available to help his community and people continuously look to him for advice. Because of Jim's strong connection and influence in his community, he often plays a central role in local fundraising activities and efforts. For example, each year Jim hosts a large fundraiser to help someone who is in need in the local community. This year, a local friend was diagnosed with a rare form of cancer. Jim was able to help raise over $15,000 to go towards his treatment costs. The year before last, another local friend was diagnosed with Hepatitis C and her situation did not look good. Again, Jim helped raise over $15,000 to help contribute towards her very expensive medical expenses. Jim is happy to announce that both are continuing to heal and their outlook appears positive. On top of his annual fundraisers, Jim is a member of The Elks and raises money by selling tickets for the foundation Pot of Gold. They have currently raised over $100,000.
Jim doesn't contribute to those in need for his own personal gain; he does it because he feels it's the right thing to do and he genuinely enjoys helping others. Jim says, "You help people out without expecting anything in return and that's what it's all about." Jim completely conveys what honesty and integrity stand for and we are proud to have him as a member of the ExpertBail Network.
---