When most people plan a trip to Hawaii all they think about are the white sandy beaches and tropical breezes awaiting them. Rarely do people think about the other side of the coin and the possibility of a little too much fun in paradise. But unfortunately it does happen, and when it does happen people turn to ExpertBail Agent James Lindblad to help them out.
James is the owner and operator of A-1 Bail Bonds in Honolulu, Hawaii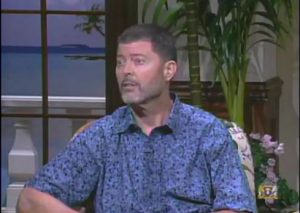 . In addition to being a resident of Hawaii for over 35 years, James has been a leader in the bail bond industry for over 40 years. So when it comes to being local and having local knowledge, James is your man. What makes James so unique is his passion for the bail bond business. From the day he first received his license, he has continuously pushed to improve and enhance the bail bond industry and raise it to the professional level that it deserves. From testifying before the Hawaii State Legislature to implementing a statewide bail procedural manual in Hawaii to writing educational publications on the bail industry, James is a leader through and through.
But don't think that this island bondsman is driven just by work. He is just as passionate about his family and his community. A past member of the Board of Directors for the Honolulu YMCA, a large supporter of the Boys and Girls Clubs of Honolulu, and a Past President and Secretary of the Lunalilo Community School Association, he is committed to sharing his passion and knowledge to those around him…and trust us when we say the fruit doesn't fall far from the tree. His two boys are already carrying the torch for their father. His sons Scott and Nick are already in the bail business, with Scott owning his own agency and Nick helping James run his agency.
So next time you are heading to Hawaii, pack extra sunscreen and don't forget the name James Lindblad, because you never know when you might need an Expert on the islands.
---