When faced with a do or die situation, how would you react? Could you do whatever it takes to protect your family? For most of us, we will never be faced with this scenario, but unfortunately Sarah McKinley of Oklahoma City, Oklahoma, was put in the situation of having to make a split second decision between the welfare of her and her 3 month old baby and that of a New Year's Eve intruder.
As most people know now, Ms. McKinley pulled the trigger and shot and killed one of the two intruders that were entering her home. Prior to shooting, McKinley spent over 20 minutes on the phone with a 911 dispatcher asking if it was okay to defend herself. Ultimately she did defend herself and according to law enforcement on the scene, did it within the legal requirements of the law.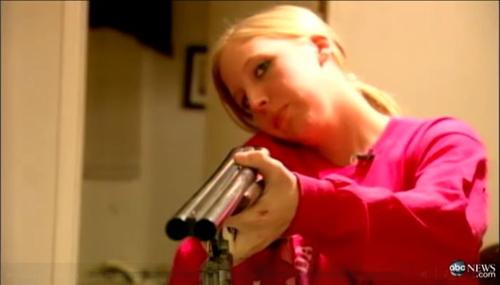 What would you have done? Let us know in the comments below.
Photos: Original Article: Okla. Woman Shoots, Kills Intruder: 911 Operators Say It's OK to Shoot