The entire ExpertBail Team would like to extend a big thank you to the Indiana Bail Agents Association for spreading the love at the recent Indiana Sheriff's Association Meeting.
If you remember back a couple months ago, ExpertBail became a Platinum Corporate Partner of the National Sheriff's Association and attended their National Conference in St. Louis. At that conference, we unveiled our "I Love My Sheriff' Button. The button was the hit of the conference with literally lines of people waiting to get one. Following the conference, we received hundreds of requests for additional buttons. Not wanting to disappoint, we did a quick reprint and have distributed additional buttons out to all requesters.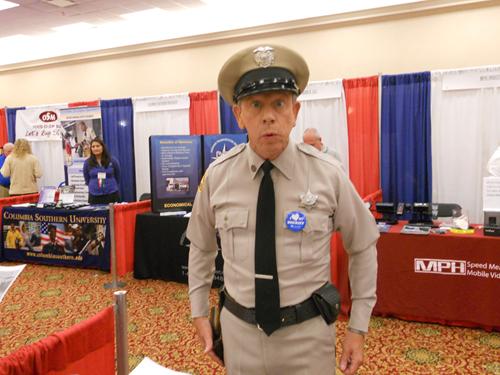 The now famous button is making its way across the country showing up at sheriff's conferences all over the country. The latest spotting was in Indiana.
If you would like to receive a button of your own, so that you can show your love for your sheriff, send an email to [email protected] and let us know how many buttons you would like.