When most people think of a bail bondsman, they envision bad guys and locking people up. But after this story, your perception of this misunderstood industry might be changed forever…
On February 25, 2016, a lone gunman, identified as Cedric Ford, entered Excel Industries in Kansas, killing three and wounding many, many more. He was eventually shot and killed by police inside the factory.
This shocked the close-knit community of Hesston, Kansas, hitting very close to home for AIA Agent, Stephen Owens of Owens Bonding. Owens said, "Excel Industries is only about 6 blocks from my house."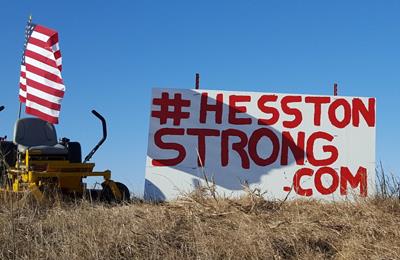 The small town houses a community of about 3.500 people. "I knew all three of those that died and many others involved," Owens continued. Not knowing exactly how to help, he and his team sprung into action and created the #HESSTONSTRONG campaign and were invited to become part of the Public Information Team within Incident Command.
"We then began a fundraising drive at www.hesstonstrong.com and raised well over $10,000 for the Hesston Community Foundation to assist those impacted by this tragedy," stated Owens.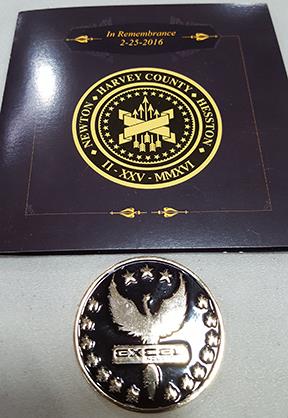 The City of Hesston awarded Owens and his team and gave thanks for their part in healing the hearts of the people affected during this tragic time. Additionally, they were invited to partner with Lt. Bryan Hall, Commander of the Emergency Response Team, and sponsor the memorial coin, which was handed out to all 1,100 Excel employees. Coins will also be handed out to law enforcement, first responders and others that volunteered during that time.
"We truly are a strong community and have grown from this. We were truly honored to play a small part in the healing of the community!"
Image credit: www.hesstonstrong.com.